Description of the route
The Promising: Randa – Santuari de Cura
Located in the South-East of Mallorca, Randa-Cura is a must for any cycling fan. The central location allows ease of access from all directions. The massive rock in the shape of a cone rises from the island's central massive 'Es Pla'.
The leg starts at the exit of the town of Randa. The journey, which is 5km in length and has an average elevation of 6-7%, is both a challenge and an adventure to those who are passionate about cycling. After only a few hairpin bends you will have a unique panorama view, which should be relished despite sporting ambitions. You might prefer to enjoy the view and stop on the way back down. As with the other legs, it is important to unite acceleration abilities and endurance. This allows especially more muscular riders (sprinters) to achieve high rankings. Therefore, the mountain has plenty on offer for everyone.
At the top, the Restaurant Santuari de Cura provides everyone with a stopover and a stunning view.
Please note:
• First start time at 8.30 am
• Last time to finish at 5.00 pm

Randa – Cura is notorious for its hairpin bends. Please dont cut the curves when acsending or descending.
On that note we wish you success as well as much fun. Soak up the sun and enjoy your ride!
START "Hotel – Restaurant Es Reco de Randa":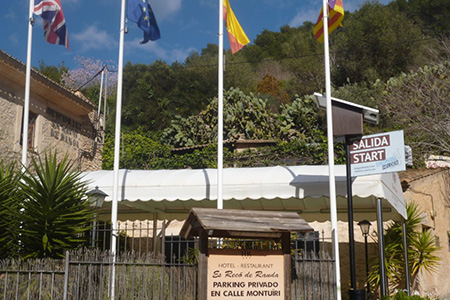 FINISH "Santuari de Cura":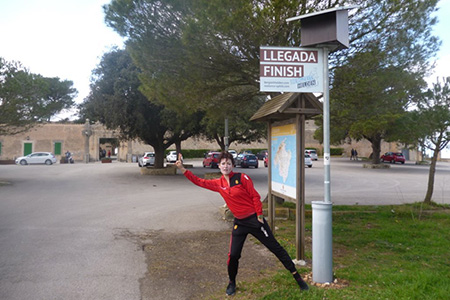 Key facts
length: 4.7km
climb: 270m
average elevation: 6%
maximum elevation: 9%
altitude: 275m-543m
beginner: 25-40min
amateur: 14-25min
professional: <14min
Getting there…
from the South via Llucmajor – Ma5010 – rechts ab Randa
from the East via Aögaida – Ma5010 – links ab Randa
from the North via Montuiri – Ma 5017 – Randa
Partner